We're here to implement an effective digital marketing strategy for you so your brand can take off.
After an initial consultation, we work with you to understand all the complex needs of your organization. The more we learn, the better we can serve you. This is where we understand you and you get to know us. We lay out expectations, timelines and then we kick the whole thing off.
By analyzing your customer reviews, analytics, sales information and other valuable insights, we create a customer persona, or several. These personas help categorize the demographics and psychographics of your customers so we can tailor messaging, creative, imagery and more to their specific needs and wants.
This is the screenplay, the blueprint, the technical drawing of the entire marketing plan. We build or adjust your sales funnel so we have a 360 degree view of your marketing plan. This plan informs the type and amount of content to be created as well as indicates the areas for automation.
Your customer is the hero of their own buying journey. You get to guide them to the promised land. Maybe less plagues and stone tablets.
We believe great marketing campaigns rely heavily on video. So our EMMY®-nominated filmmaking team writes, directs, shoots and edits all the video needed to create a complete and awesome marketing campaign. We are pros at getting people's attention and moving them along their buying journey.
Just having video is not enough. We know how to place the ads and target your customers with social media ad campaigns. We can get your videos to the largest possible audience and optimize the audiences over time. We also setup remarketing ad campaigns to keep your videos in front of potential buys.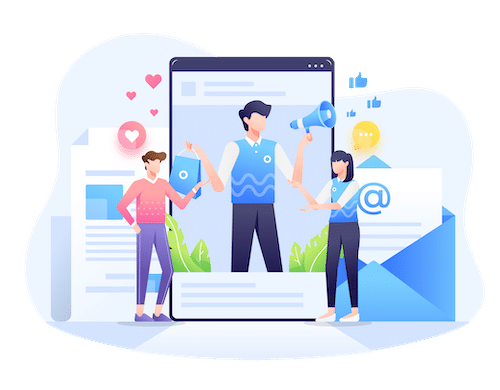 Email is still sells. And so does SMS. We utilize both to warm up cold leads, remarket to prospects not quite ready to buy and delight the customer throughout their journey. Personalizing communication to your prospects and customers and giving them valuable content will help nurture them effectively through their buying journey.
After clicking on an ad, your customer should arrive on a landing page specifically designed to convert. Our web team designs and develops high-converting landing pages to keep the customer delighted and excited to purchase. With extensive A/B testing we constantly optimize your landing pages for higher conversion rates so you can increase sales and lower your Cost Per Acquisition (CPA).
Get more eyes on your ads but don't let them run off.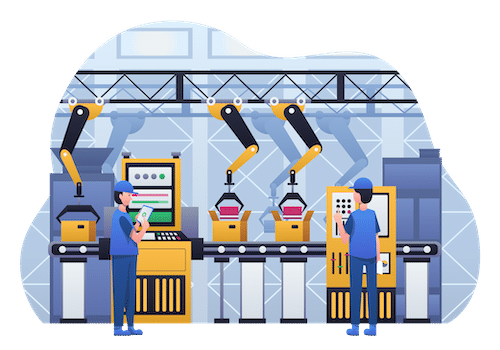 We build and create automations that are triggered off customer web interactions, video views, ad engagement and more. We install code on your landing pages and setup event in Google and Facebook to track where your potential customer is on their buying journey. These automations deliver the right content to the right audience at the right time so we can help them through their buying decision.
The modern E-commerce experience is changing because customers are demanding brands work around their unique needs and wants. Creating checkout experiences that are fun, frictionless and increase conversions is key to successful marketing.
Once all the pieces are in place and thoroughly tested. It's time to hit publish. This is when all your videos, emails, landing pages and everything else goes live. It's exciting and you may bite all your fingernails off in anticipation. But we did all the hard work upfront to prepare for this moment.
This process doesn't just stop when we hit publish. We watch everything and feed you the data so we can see how every aspect is working. Then we identify areas that can be improved and make any adjustments needed. Additionally, over time, we refresh the assets to reduce viewer fatigue.