Building a powerful brand isn't just for big businesses.
Is your brand still struggling to find its tone or aesthetic?

Brand Development provides you with the tools necessary to create a strong and cohesive brand identity. From social media profile kits, to logo design and development, to a custom brand guide. We also provide audience research that will help you find your target audience and create marketing campaigns that will resonate with them.
Struggling To Communicate
Branding can be a difficult process. There are so many elements to consider, and it's easy to get overwhelmed. It's not enough to just have a great product or service. You need to be able to communicate that effectively in order to get the word out.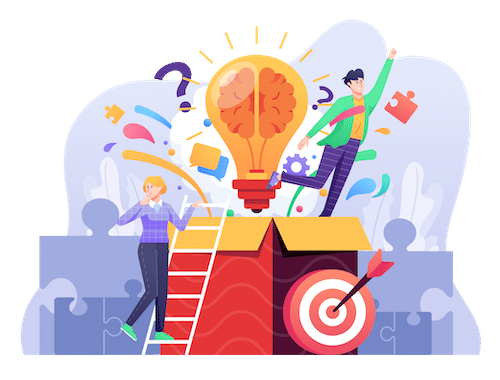 You want your brand to stand out in the crowd, but you don't know where to start. You have so much competition that you need every advantage possible. It's also hard to find the right branding tools that fit your budget.
Connect With Your Audience
Brand Development will help you create a strong, cohesive brand identity that will resonate with your target audience. We'll take the time to understand who you are and what you want your brand to communicate. Then we'll work with you to develop a custom logo, color palette, typeface, and more!
Frequently Asked Questions
Your brand is your story.
We will develop your brand identity and guide you through the process of creating amazing elements that will give your customers a great experience every time they interact with you.
See for yourself how we have developed successful brands for our clients.
We helped launch The Concept Coach with a brand identity refresh, product development, podcast production, a brand new website, social media strategy and marketing consulting.