Marketing Coaching & Consulting
It's like having a Gandalf for your business.
You are spending time and money marketing, but are you getting the return you could be?
As a business leader, your time is extremely valuable. Focusing on marketing tasks is not the best use of your time but also rarely produces the results you want. Headspace Media's Small Business Marketing Packages are designed to give you the foundation and support you need to make your marketing effective and free up your time to do your best work.
Why Consulting With Headspace Media?
What if you could get your life back and stop worrying about finding new business?
Most business owners and marketing professionals we consult with are tired and overwhelmed. They understand the power of effective marketing, but they realize their current marketing efforts are ineffective and waste too much of their precious little time. They want to partner with someone who has deep marketing expertise, a desire to help others succeed, and a track record of helping businesses grow.

Matthew Fridg, Headspace Media Founder and Chief Strategist for Marketing & Content will not just tell you how to get results, but teach you how to do it efficiently and effectively. As a Telly, ADDY, and EMMY® award-winner as well as a marketer with over 15 years of experience who has helped companies double and triple their business, Matthew will guide you to:
You don't need help failing. We can all do that on our own. You need help succeeding.
Most prospective consulting clients are worried that they will invest in a consultant who doesn't really care about their situation. The result is wasted time, wasted money, and ultimately ending up back at square one.
We believe the point of consulting isn't to just transfer information, but to create a
true business transformation

. When you meet with Matthew, you will find someone who is truly concerned for the health and growth of your business. His success comes from helping his clients succeed. He does that by teaching business owners and marketers how to create sustainable and effective systems that increase leads and sales while decreasing the amount of time spent generating new business.
Make Your Life Easier Today
Partnering with a marketing consultant is a major step toward increasing your effectiveness and getting your time back.
What we accomplish is up to you. You can choose what we work on or have us make recommendations at the outset.
Getting started with Matthew is simple. A marketing consulting partnership is designed to put your needs front and center. You can start at the beginning by looking over all your current and past marketing efforts to find bright spots and understand why tactics may or may not work. Or you can ask whatever questions you have in the moment. Either way, Matthew will help you create systems that streamline your efforts and increase your marketing effectiveness.

With over 15 years of experience working with business leaders of organizations large and small, Matthew will bring that experience to your situation and help you find success.
During your virtual consulting sessions, you will learn how your brand, website, content and ads are positively or negatively impacting your organization's success. You will learn how to clarify your audience, create messaging that drives engagement, understand how your website can work for you, and create a plan for generating high-quality leads.

During your first few sessions, you will be able to accomplish these things: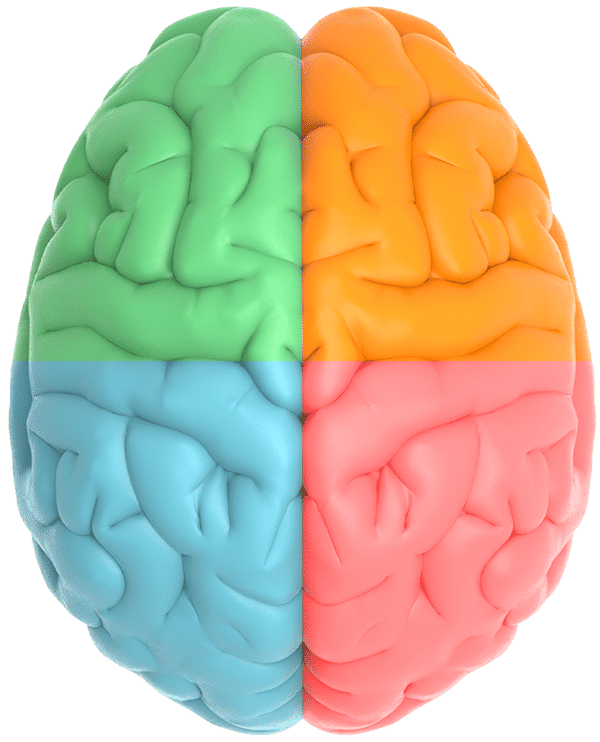 So who actually does the work of implementation? Well, that's you, my friend. Imagine Matthew is your football coach. He will help develop your skills and call the plays, but you score the touchdown and get all the glory. But for those who hate sports analogies, think of Matthew as Gandalf the wizard from The Lord of The Rings. He guides you along but you get to be the hero.
Here are some areas we can cover:
Great leaders understand investment.
Marketing is one of the most important aspects of your business. Great business leaders understand that it's not just a line item on the budget, but it's an investment in the future success of your company.
Our goal is your success and in order to give you the time you deserve, Matthew only takes on a limited number of consulting clients. Most of Matthew's consulting clients invest $300-$1,500 per month in strategic marketing consulting. Some even more than that. Our coaching package consists of six 75-minute sessions. Additional sessions are available as needed.
We want to let you know the price details up front so you can determine if this is the right investment for you and your organization.
Headspace Media owner, Matthew Fridg, is a great listener and a super-creative generator of ideas. He takes the needs of entrepreneurs very personally. His drive isn't just to do a job, his drive is to help make the dreams of others materialize. It's a real gift.
Learn how to save time and generate more sales with effective marketing systems.
Fill out the form to get started.
After you've completed the form, you will receive an email with information on how to prepare for your interview with Matthew.
Put Lead Gen On Autopilot
Your business NEEDS leads to survive. So, what if you could generate them while you sleep? Download this FREE guide to learn how to create an easy system that will do just that.
We hate spam. We will not share your email and you may opt-out at any time.