It's not what you aim at. It's what you hit.
Trying to market your business by yourself can be a challenge. It's easy to make mistakes that can cost you money and time. You have the passion, but not the expertise to make that happen.

We help you create an effective marketing strategy that drives results.
We've been successful in helping many people grow their businesses, increase their sales, and attract more clients. We take into consideration the unique needs of every individual business to make sure you get the best possible marketing strategy for you.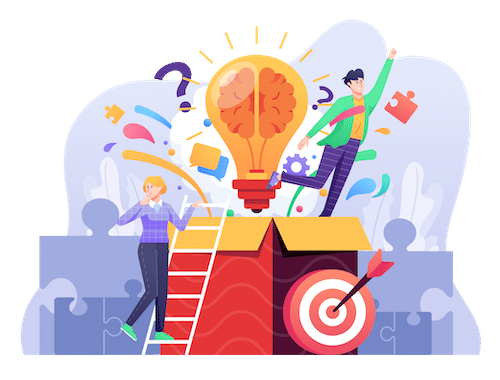 We all need more sales and clients. That's why you need a well-thought-out marketing plan. When you aim at nothing, you are likely to hit it every time. Your strategy will help you know what to create, when to post and where to advertise. We can even help implement it for you.
A marketing strategy is essential for any business to have a successful online presence. Working with our professional team will help you get the results you want. We create a plan that will give you the knowledge of what needs to be done and when it should be done.
Plan your work and work your plan.
We create a comprehensive marketing plan that works for your budget and needs. We offer in-house implementation, so you don't have to worry about finding the right team or outsourcing.
See for yourself how we have created successful marketing strategies for our clients.
We helped launch The Concept Coach with a brand identity refresh, product development, podcast production, a brand new website, social media strategy and marketing consulting.
Collaborating with talented agency owner and designer, Mike Melone, proved to be a stellar matchup when designing his new website.
By helping Frontpoint Security with their inbound marketing funnel, we were able to set them up with a plan to successfully update their sales process.